Alan Cheung - Tom Anderson Angel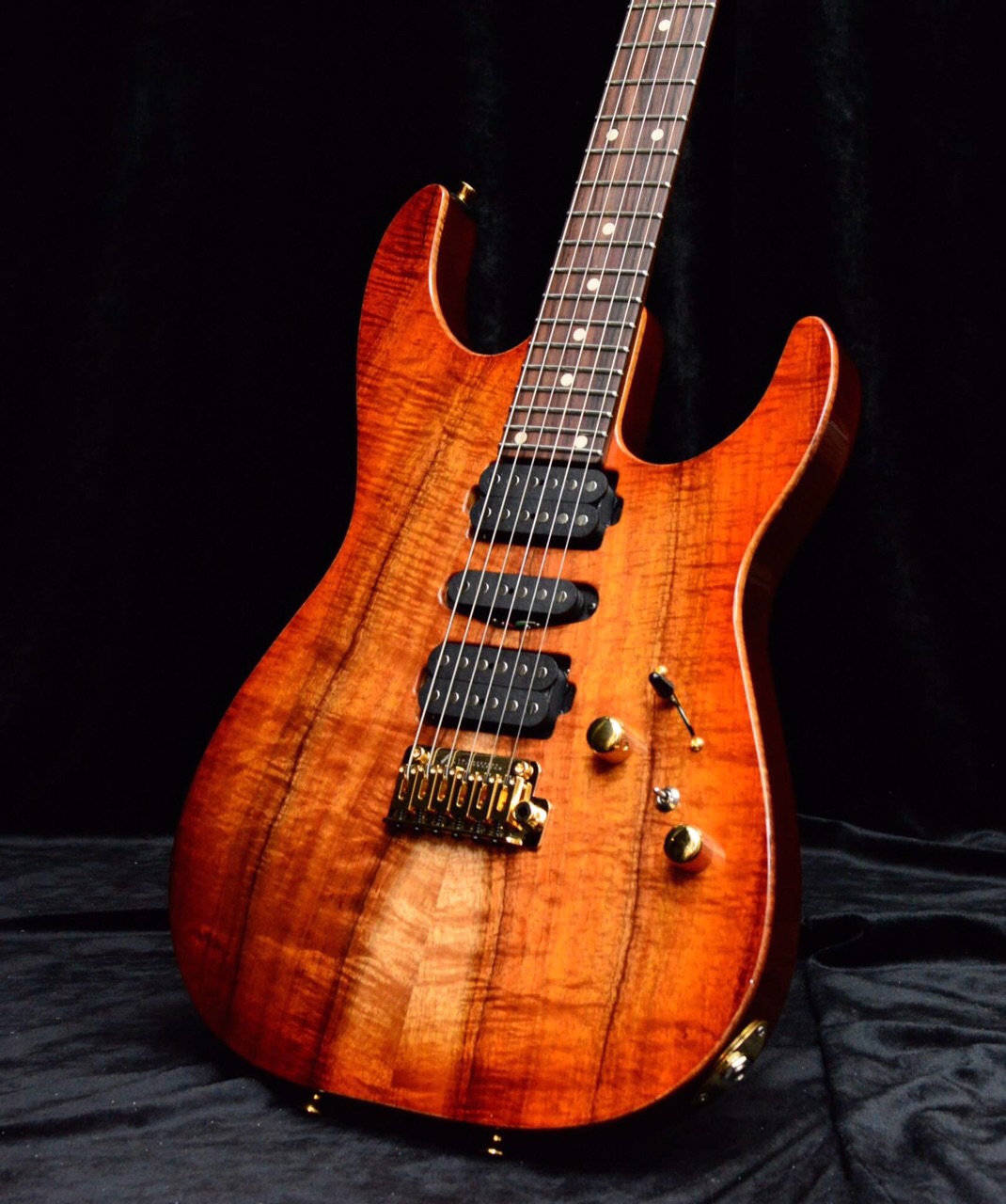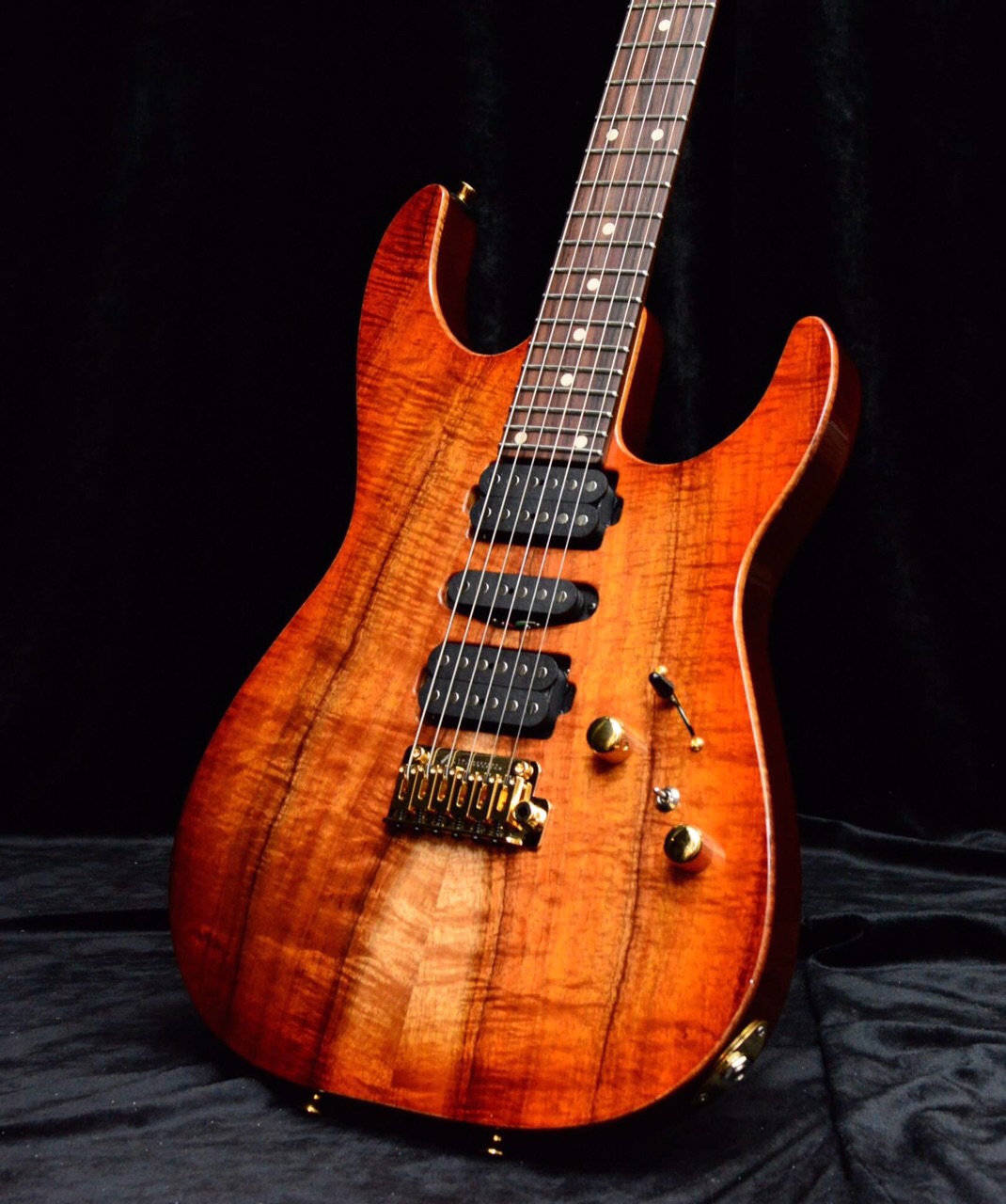 Alan's Tom Anderson Angel was custom ordered to fit his personal tastes. It features an exquisite Koa top, and a set of pickups to suit his playing style. The guitar was almost perfect right out of the case - except for the rear cavity plates that were originally plastic. In order to make his guitar uniquely his, he wanted custom cavity plates made for his guitar. We were happy to oblige. New maple cover plates were traced using the old cover plates as a template. Before cutting out the plates by hand, the screw holes were drilled and countersunk. After the shape was cut out, we chamfered the edges so the cover plates would feel more like they flowed with the rest of the guitar back. After applying a dark brown stain, the cover plates were then finish with a thin coat of oil.
Alan Cheung - Strandberg Boden 7
This Strandberg Boden 7 (made in USA) is Alan's mainstay for heavy metal shredding. The neck shape, combined with the light weight body and comfortable balance made it quite perfect. But after having done custom cavity covers for his Tom Anderson, he decided he wanted the same for his Strandberg to make it truly perfect. We made the cover plate in the same fashion as the one for the Tom Anderson with an exception - Alan wanted to have a hand in staining the flamed maple, to see the effect stain can have on the figure of the flamed maple. After having tested his staining technique on a few pieces of scrap, he went ahead with the real piece. After a light coat of oil finish, the figure on the piece looked amazing. Other aesthetic modifications on this guitar include replacing most of the hardware screws with gold ones to create a black/gold feel. A few months after, we even proceeded to replace the existing EMG pickups for a set of Bare Knuckle Aftermaths, and did a complementary rewiring of the volume and tone controls to suit passive pickups. We used a push/pull pot for the tone control to allow for coil spitting.